It's been awhile since I've dedicated a blog post to recipes, so I'm gonna share 5 favorites that I've recently tried on today's post.
Hopefully you can find at least one that sounds yummy to you!
My Healthy Dinner Recipes:
1. Cabbage Lentil Soup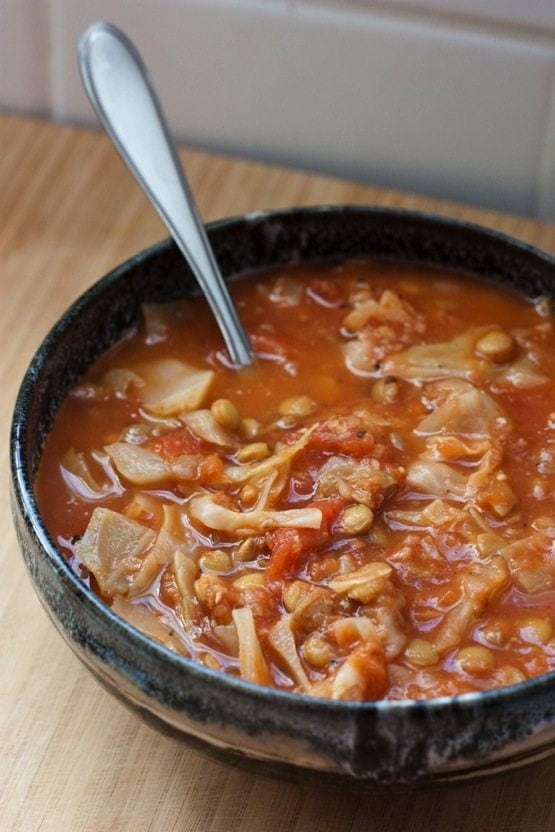 CLICK HERE for recipe!
My notes: I added a package of smoked sausage (browned on the stove first), didn't include miso and used cholula vs. siracha, and the hubby and I both loved it! I also suggest chopping your cabbage into thin, shorter pieces to make it easier to consume. I also add some avocado on top.
2. Gluten Free Shepards Pie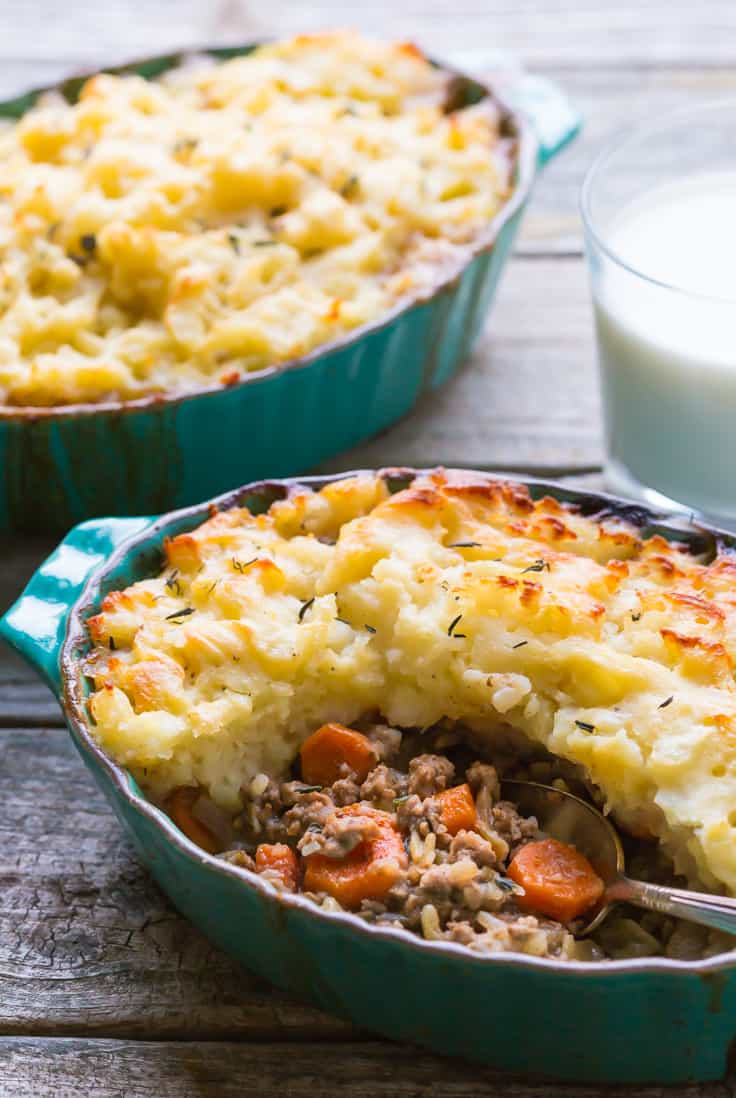 CLICK HERE for recipe!
My notes: For this one I added about 1 tsp of garlic powder, cumin, paprika, chili powder and oregano to the meat mixture to give it some more flavor and top it off with avocado. This is great if you're in the mood for some comfort food!
3. Baked Honey Mustard Chicken
CLICK HERE for the recipe!
My notes: I freaking love mustard!! Plus it's a great way to add some healthy flavor to a dish! You don't need to change much with this recipe at all and I suggest pairing it with a small salad with an oil based dressing and cauliflower fried rice.
4. Sheet Pan Pesto Chicken with Asparagus Tomatoes and Walnuts
CLICK HERE  for recipe!
My notes: Um yeah anytime you can cook a whole meal in one pan you're WINNING!!! So I love this recipe because I am also a big fan of pesto…mmmm so good, and I love how this recipe uses walnuts instead of pine nuts in the pesto sauce. You could also add some brown rice as a side as well or use this recipe with salmon if you want to switch up your protein!
5. Easy Coconut Chicken Curry
CLICK HERE for the recipe!
My notes: I had to throw this in there because my husband isn't a big fan of curry but he actually liked this recipe for whatever reason! So yeah that was huge because sometimes you're just in the mood for some chicken curry ya know? So this recipe is now my go to for that. The only things I changed were using arrowroot powder instead of corn starch, coconut sugar instead of white refined sugar and un-sweetened coconut milk vs. sweetened. I also used brown basmati rice and added peas to the chicken mix.
Well hopefully these recipes can give you some good ideas for your next meal! Let me know if you try any and what you think, or what changes you make, if any.
Have an awesome day!