I'm gonna cut right to it… I am ON FIRE and I'm gonna tell you why on the blog, because I am seriously consumed with sharing this with as many people as I can!
I'd say it's pretty obvious that I am passionate about living a healthy and fit lifestyle and helping others do the same.
Well hopefully that's clear, because that's what I'm all about and why this blog even exists.
But now I have a whole new level of passion for sharing this amazing health and wellness company that is doing great things for people.
So much so, that I went all in and actually jumped on board to get my own distribution rights with them!!!
This is a big deal for me, because those who know me well are aware of how picky and obsessive I am about what I put into my body and what I recommend to others (hence why I have never done this until now).
So here's the thing. No joke this stuff is changing people's lives in ways I've never seen in my 8 years as a health and fitness professional and I seriously can't tell people quick enough.
So I am so excited to be sharing this with you!!!
Here's how I fell in love…
I was introduced to this company from a friend of my husbands and honestly I didn't give it much attention for various reasons.
It wasn't until my husband decided that he wanted to try it and when I saw how much he liked it, that I started to open my mind a bit more.
So of course being the health nut that I am, I researched these products like a crazy person (I'm skeptical by nature) and once I felt confident in their quality, I agreed to take them myself out of pure curiosity.
So in short I ended up taking them for four months.
At first I didn't notice much because I wasn't consistent with it, partly because I still had a hard time wrapping my mind around the nitro product because it seemed too good to be true. But once I stopped being stubborn and started taking them consistently AND the way they are meant to be taken, I saw some awesome changes (especially with my workouts), which I wasn't expecting! So that got me pretty excited.
So after that I started to fall in love with the products. At that point I was just going to continue to use them as a customer. But my husband surprised me when he decided that he wanted to jump on board as a distributor after seeing his results (better sleep and energy among others) so I decided to attend the business meetings with him out of curiosity (again I was highly skeptical).
That was the turning point for me.
After I saw what a great company this was from a business standpoint and heard the numerous life changing testimonies from others I spoke with face to face (one that actually brought tears to my eyes no joke), I quickly realized the potential these products had to help others even more so then myself.
That is when I became fired up couldn't wait to jump on board!
At the bare minimum it's a super high quality nutrition supplement that can provide an edge for active individuals and those suffering from pain or inflammation, but it also has the potential to dramatically effect those suffering from health issues and stress or those who can't make the time to get quality nutrition in daily.
So in short I personally believe that everyone can benefit from these products!
Here are just a few of the amazing testimonies that you can check out…
Testimonies
NFL wide receiver CLICK HERE
Physical, mental and cognitive benefits from the DR.'s behind the products CLICK HERE
Dr. Edwards experience with his patients CLICK HERE
A gentleman suffering from nerve pain, diabetes, thyroid issues, and more  CLICK HERE
Pro rock climber with injury CLICK HERE
Arthritis sufferer CLICK HERE
Dr. Q & A  includes osteoporosis, sexual dysfunction, Alzheimer's  CLICK HERE
Dr.s patient with thyroid and autoimmune disease CLICK HERE
Dr. Oz explains wild blueberries benefits and various testimonies  CLICK HERE
Fatigue, IBS, headaches, carb cravings, weight loss CLICK HERE
Dr. Tan and his research CLICK HERE
RN and his sciatic nerve pain relief CLICK HERE
Anxiety and Depression CLICK HERE
Diabetes and neuropathy CLICK HERE
My husband and I's personal testimonies:
Me: Increased energy, faster recovery from workouts, improved focus, reduced inflammation and pain relief (menstrual cycle related).
Hubby: Sleeping better after years of sleep trouble, increased energy and faster recovery from workouts.
I could go on for days about these products and the testimonies behind them, but I just want to introduce them to you and give you the opportunity to learn more if you like.
So I'll explain a little bit more about the products and why I love them.
WHAT THEY ARE:
They are three whole food based products containing organic and non gmo ingredients, that are meant to work synergistic-ally with each other, giving you the most benefit.
Kyani refers to these three products as the the triangle of health.
 The Triangle of Health:
1. Sunrise


BENEFITS OF TAKING KYÄNI SUNRISE *
Helps Boost Energy
Supports Cognitive Function
Increases Cellular Support
Enables Effective Stress Management
Supports Immune System
Encourages Healthy Digestion
Maintains Heart Health
Helps Maintain Normal Blood Sugar
Promotes Joint Flexibility
This is a highly concentrated antioxidant and super food packed liquid, with over 22 active ingredients that tastes like juice!!!
You can get it in convenient one shot packs or in the large bottle.
This is basically cramming over 20 lbs of fruits and veggies in one shot with the main ingredient being WILD ALASKAN BLUEBERRIES, which pack more then 5 times the antioxidant levels of the common blueberry due to their harsh environment conditions.
This stuff is a lazy person's best friend because you don't have to make a ton of smoothies like I do to get all these amazing nutrients into your body. It's insane what they have packed into these!!!!!
2. Sunset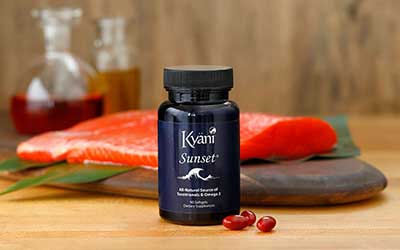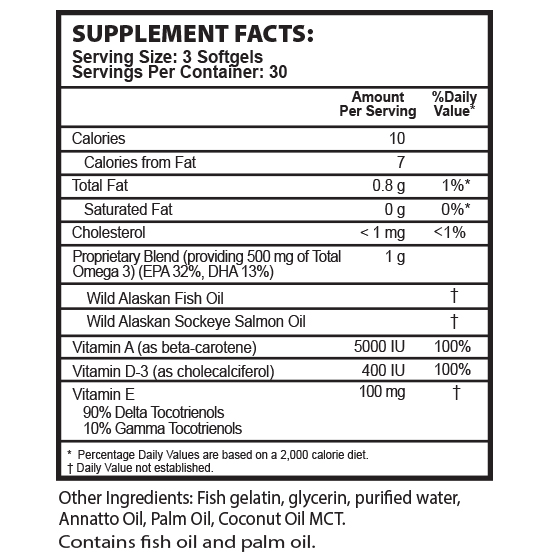 Oh man this one is equally amazing.
These are the highest quality fish oil pills that I have come across! In fact they won the Monde Selection Choice award for #1 fish oil out of 3,500 others!!!!!!
Um yeah AMAZING!
These fish oils contain Omega-3's from wild Alaskan Salmon and other wild Alaskan fish, but also Vitamin A, Vitamin D3 and the most potent form of Vitamin E- Tocotrienols (improves heart health/blood pressure/cell support and more.)
Plus these guys are tiny and tasteless!

BENEFITS OF TAKING KYÄNI SUNSET *
Supports Cardiovascular Health
Supports Healthy Inflammatory Response
Encourages Healthy Skin and Hair
Helps Maintain Healthy Cholesterol Levels
Helps Maintain Healthy Blood Sugar Levels
Supports Cognitive Function
Supports Cell Membranes
Most Potent Vitamin E
Promotes Healthy Immune Response
3. Nitro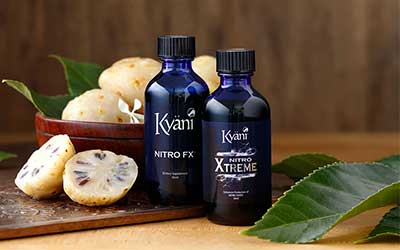 This stuff is just plain crazy.
It is a proprietary blend of noni concentrate that increases the body's natural production of Nitric Oxide (NO). Also known as "The Molecule of Life," Nitric Oxide repairs, defends, and maintains every cell of the body.
Studied extensively by researchers and physicians, Nitric Oxide has been touted as a powerful, health-promoting molecule by a large number of scientific papers. I've mentioned it numerous times in my blog posts.
I use this in the morning, before, during and after my workouts. You just mix a few squirts in whatever you are drinking and boom…I had increased energy and recover speed after workouts! A friend of mine actually stopped drinking coffee (and quit smoking AND got of her prescription meds) after using this!
Basically NO is a vasodialator increasing blood flow and oxygen transport to boost energy and support the body in recovering from high levels of stress and inflammation.
I'm gonna get a bit personal with you here (if your a guy reading you may want to skip this and proceed to the benefits 😉 )  and tell you that after taking this stuff one of the changes that occurred was that I no longer have cramps when it's that time of the month!!!!! This is a big deal for me because now I don't have to rely on an anti inflammatory every month.
So yeah this stuff is golden for me!
BENEFITS
Nitric Oxide: The Molecule of Life
In 1998, three scientists were awarded the Nobel Prize in Physiology of Medicine for their work on Nitric Oxide. Now called "The Molecule of Life," Nitric Oxide has been shown to positively influence:
Blood Circulation
One of Nitric Oxide's most important qualities is the ability to dilate the blood vessels, thus maintaining healthy circulation and heart health.
Inflammation
Nitric Oxide is a "signaling molecule" that supports healthy inflammatory response.
Brain Function
Nitric Oxide is an essential chemical messenger, supporting the body's natural ability to store and retrieve information in the brain.
Digestion
Nitric Oxide supports motility and microcirculation, promoting blood flow and nutrient delivery throughout the body.
Sexual Function
Nitric Oxide has been shown to maintain healthy blood flow, which is essential to proper sexual libido, performance, and satisfaction.
So there you have it! The products speak for themselves. All these products are amazing and designed to work together to provide an array of health benefits. Hopefully, now you can understand why I am so excited to now be a part of an amazing company to help impact lives by sharing these bad boys!
How To Get The Triangle of Health and/or Donate To The Charity:
I hope if nothing else that you will give these products a second look and if you decide to give them a try (with a 30 day money back guarantee which is amazing) just CLICK HERE!
This company also has an amazing charity called Caring Hands, in which they provide bags of nutrient packed potato chips to starving families around the world. So if you would like to donate to that mission using the same link above and scroll down to the bottom of the page.
For any questions or more details please feel free to send me an e-mail at sw@walkerwomenswellness.com or leave a comment on the blog below!
I hope that you will join me in being a part of the Kyani family and see what these products can do for you!